Surya Sadhana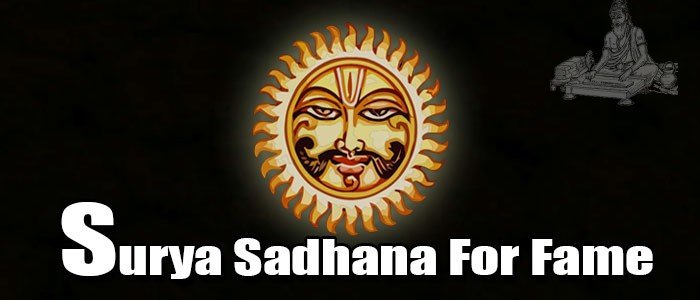 Surya Sadhana For Fame
Surya Sadhna is carried for attaining of true information, Removing sins and bad karma and getting rid off impure auras surrounding of the body. It's an historic Surya sadhana from the Vedas which was practiced by the best sages plus the seekers of true information or Brahma Vidya within the Vedic times in India.

Surya Sadhna samagri:-
Siddh surya yantra
Siddh surya mala
Red (Lal) Gutika
Red asan for surya yantra
Rakshasutra
Holy threads
Surya sadhana mantra
Surya sadhana methods
Red Dhoti for sadhak
See puja/sadhana rules and regulation
See- about Diksha
See- Mantra jaap rules
Ask Question about this "Surya Sadhana"