Vikral Bhairav Sadhana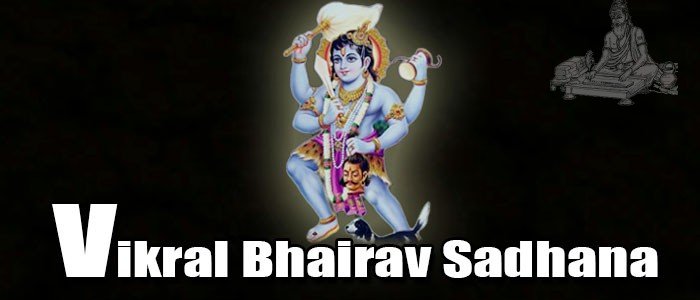 Vikral Bhairav Sadhana for removing negative energy
Vikral Bhairav sadhana is carried to nullifies the malefic effects of planets in horoscope, protects from enemies and evil influences, safety from accidents and unnatural calamities, enhance strength, family safety and happiness with peace in life.
Vikral Bhairav Sadhana Mantra:-
Om Bhram Bhram Hum Hum Vikraal Bheiravaay Bhram Bhram Hum Hum Phat.
ॐ भ्रं भ्रं हुं हुं विक्राल भैरवाय भ्रं भ्रं हुं हुं फट्
Vikral Bhairav Sadhana Samagri:-
Vikral Bhairav yantra
Siddh Bhairav mala
Bhairav Gutika
Siddh Asan
Rakshasutra
Holy threads
Tantrokt Nariyal
Vikral Bhairav sadhana methods
Black Dhoti for sadhak
See puja/sadhana rules and regulation
See- about Diksha
See- Mantra jaap rules
Vikral Bhairav Sadhana reviews
Be the first to write a review of this product!
Ask Question about this "Vikral Bhairav Sadhana"