Mahamrtyunjai havan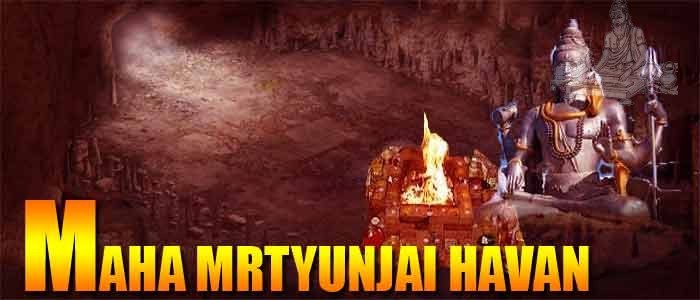 Mahamrityunjai havan for incidence
Mahanrityunjai havan, the Great Death-Conquering havan relates to Rudra as located in the Rig Veda. Mahanrityunjai accurately means the truly amazing success over death. Its related to Lord shiva, the destructive force of ignorance, and the liberator from the cycle of death and rebirth. This havan many other names and forms. Additionally it is referred to as Rudra havan, Tryambakam havan and Mrita-Sanjivini havan given it has a constituent of the "life-restoring" and strength to present defense with various blessings. The Mahanrityunjai mantra is confirmed by the sages as the heart of the Veda. The Mahamrityunjai havan is carried out for Lord (bhagwan) Shiva to shield the individual being affected by the sickness or to stay away from untimely death. Important emphasis interacts with Lord (bhagwan) Shiva worship on this Jaap Yagya.

Furthermore this is viewed as one of the most influential havan/yagya observed in Rig Veda & Shiv Puraan that has the strength to make life back even in a person close to death. The Mahamrityunjai havan is completed for Lord (bhagwan) Shiva to shield whomever being affected by the disease or to keep away from untimely death/akaal mrityu. Also it shields people from any evil spirit/jadoo tona and in the other prospect. This is the long procession and a group of sadhaks do this 2100 to 21000 havan/homa for eleven days to finish.

Benefits of Mahanrityunjai havan/homa
Mahanrityunjai pooja devoted to Lord (bhagwan) Shiva is to avoid unfortunate death and is executed to get Victory over death.
Destroys all evil aspects in your life.
Makes it possible to be more focused and have professional accomplishment.
It's always boosts your well being significantly.
Encourages a Kavach or for cover around you and your household.
Gives a good relationship to your relationship and your loved ones life.
All sins from this life as well as past are removed by chanting the Mantra. -
To mitigate markesh yoga from kundli
It is completed for long life.
It is carried out for make well of serious health problems and active life
Avoiding any automobile accident or accidental / accident death
To cleans the mind with a deep level
For psychic increase an individual.
Mahamrityunjay havan included.....
Shri kalash
sthapan poojanam,
pranprathista,
sodasoupchar poojanam,
Mahamrityunjai namavali,
Mahamrityunjai strot paath
2100 havan to 21000 Mahamrityunjai havan/homa
Mahamrityunjay havan muhurt
Day of Mahamrityunjay havan: Start from any Monday, Shivaratri, Guru pushya nakshatra and Ravi pushya nakshatra, Grahan, Amavasya.
Mahamrityunjay havan Direction: South/East
Mahamrityunjay havan time: After Sunset
Who can do this Mahamrityunjay havan
Anybody can do this Mahamrityunjay havan. To get rid all problems from up described reasons GuruDiksha highly suggest make a decision to choose Mahamrityunjay havan/homam for fulfil your health related desires.
See puja/sadhana rules and regulation
See- about Diksha
See- Mantra jaap rules
Mahamrtyunjai havan reviews
Be the first to write a review of this product!
Ask Question about this "Mahamrtyunjai havan"