Kalratri yantra mala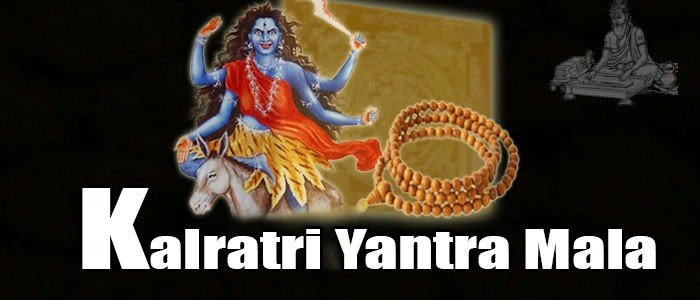 Siddh kaalratri devi yantra mala
Kalratri yantra mala is charged by 1001 Devi kalratri mantra. It is beneficial for Removing negativity, Protection from evils, Victory over enemies, Eliminates black magic and curses, Enhance power, Builds self-confidence and strength, Spiritual power, Cures all chronic diseases, Bestows good health, Life-longevity, Security from incidents, Removes disputes in relation, Increase in income, Profit in work, Progress in life, Material comfort, Family happiness and Prosperity.
See puja/sadhana rules and regulation
See- about Diksha
See- Mantra jaap rules
Kalratri yantra mala reviews
Be the first to write a review of this product!
Ask Question about this "Kalratri yantra mala"