Baglamukhi Sadhana to stop enemies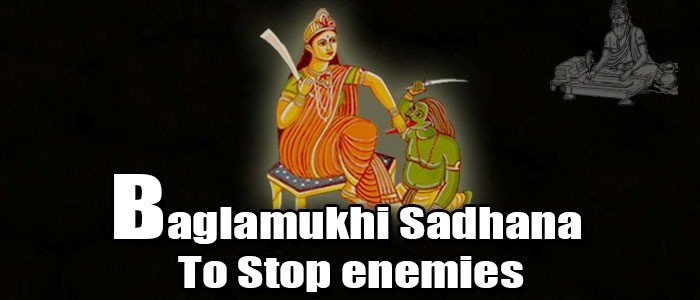 Mahavidya Baglamukhi Sadhana
Mahavidya Bagalamukhi is a deity of black-magic and tantras. Mata Bagalamukhi protects devotee's from misconceptions and delusions (or the evils and enemies) along with her cudgel. Bagalamukhi has the facility to seize or management the enemies.
This Bagalamukhi sadhana is very highly effective and it is offered by our Guruji.
Baglamukhi Sadhna mantra:-
OM HLEEM BAGALAAMUKHEE HLEEM FATT
"ॐ ह्लीं बगलामुख्यै ह्लीं फट् ॥"
Baglamukhi sadhana samagri:-
Baglamukhi mala,
Shatru kilan gutika
Asan
Holy threads
Rakshasutra
3 black chirmi
Sadhana methods
See puja/sadhana rules and regulation
See- about Diksha
See- Mantra jaap rules
Baglamukhi Sadhana to stop enemies reviews
Be the first to write a review of this product!
Ask Question about this "Baglamukhi Sadhana to stop enemies"