Dhumavati havan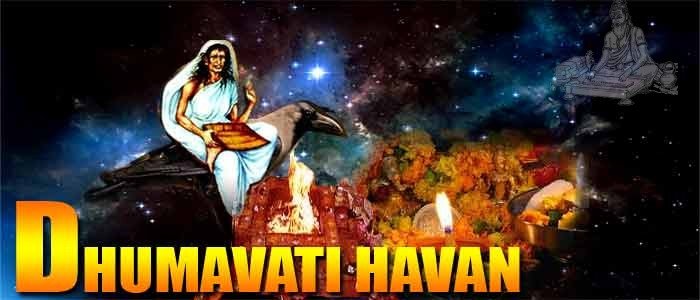 Mata Dhumavati hawan
Mata dhumavati is one of the 10 Mahavidya. She is represented as Fearsome and unattractive. She is also known as Immortal widow. Mata dhumavati indicates negative energies like frustration, disappointment and loneliness. Dhumavati havan is beneficial for Protection from black magic, All round progress, Elimination of sorrows, Happiness, Success in task, Wealth gain and Protection.
See puja/sadhana rules and regulation
See- about Diksha
See- Mantra jaap rules
Dhumavati havan reviews
Be the first to write a review of this product!
Ask Question about this "Dhumavati havan"